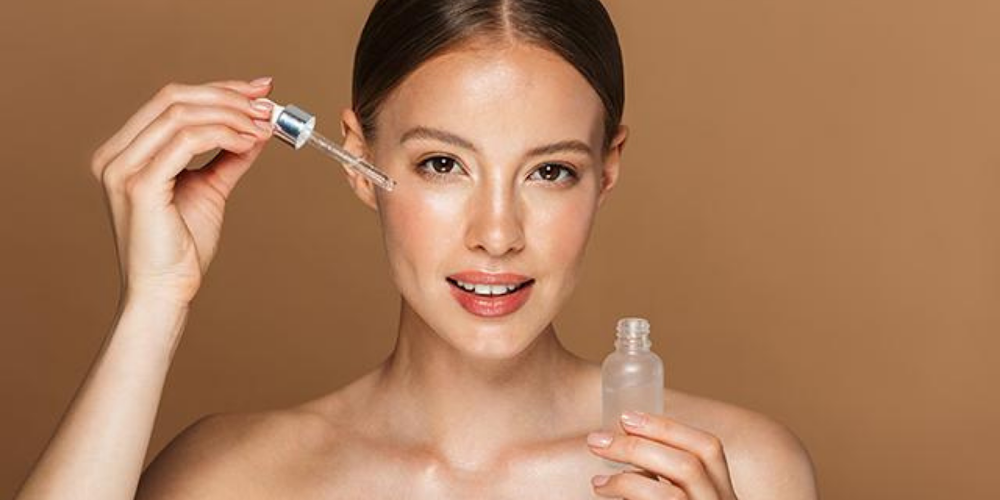 Let's talk serums
Are serums worth the extra step in your skincare routine ?
The answer is
YES!
Face serums are an important step in your skincare routine designed to nourish, protect, and
hydrate your skin.A face serum is a great next step after cleansing and before moisturising.
What are face serums ?
They are lightweight products that are made up of smaller molecules that penetrate much
deeper into your skin increasing the delivery of active ingredients to the deeper layers of the
skin to give better results.
Serums help support your skin during seasonal changes and help target your skincare
problems.They deliver concentrated active ingredients which makes them great for targeting
specific skin concerns.
Why can't I just use a moisturiser on my skin instead of a serum?
Because serums are lighter skin care formulations than moisturisers. The thinner viscosity
allows the serum to be absorbed more easily into your skin and delivers active ingredients to
the skin quickly. This makes a face serum an ideal first step in the layering process.
It goes on first, after cleansing your skin but you also need to seal the serum to maximise the
benefits, which is why a moisturiser is the next step in your skincare routine.
Think of a serum as the secret weapon for targeting skin issues like hyperpigmentation,
dullness, fine lines, or acne — and a moisturiser as the key to hydrating your skin.
What are other benefits of using face serums ?
1. Face serums absorb quickly into your skin and deeply hydrate your skin by providing the
nourishment that your skin needs. Serums that feature hyaluronic acid help in locking the
moisture in your skin.
2- Face serums can help you in shrinking enlarged pores by making them seem smaller.
3. Face serums give you younger-looking skin.Most serums are high on antioxidants and
have ingredients such as retinol, resveratrol, peptides and vitamin C which help fight off
signs of ageing such as wrinkles and fine lines.
4- Face serums can reduce skin irritation.Many serums have calming and anti-inflammatory
active ingredients, such as niacinamide,aloe vera, panthenol and glycerin which can help
soothe your skin and nourish it at the same time.
6-Face serums protect your skin from free radicals and future damage. Serums with
ingredients like vitamin C, vitamin E and resveratrol help prevent oxidative damage from
ultraviolet (UV) light and pollution, which can lead to premature skin ageing and wrinkles.
What are the types of face serums?
There are many different types of serums,each with a unique purpose and ingredients.
Some serums help to brighten your skin or reduce blemishes, while others focus on boosting
hydration or fighting the signs of ageing.
In general, face serums fall into the following categories:
● Anti-ageing serums
● Skin brightening serums
● Hydrating serums
● Antioxidants serums
● Acne-prone and sensitive skin serums
● Skin texture serums
Which serum is right for you?
1- Anti-ageing serums:
Anti-aging serums encourage skin renewal and collagen production. This type of serum is
often enriched with Peptides, resveratrol,collagen,coenzyme Q10, retinol and other skin
nourishing and regenerative ingredients to help rejuvenate the skin and reduce the appearance
of fine lines and wrinkles resulting in a firmer and smoother skin.
2- Skin brightening serums:
Skin-brightening serums are often full of antioxidants and pigment-fighting ingredients to
help improve skin tone and radiance.This type of serum might include vitamin C, glycolic
acid, kojic acid, licorice root extract , or lactic acid.
3-Hydrating serums:
Hydrating serums often contain hyaluronic acid, a molecule that physically binds water in the
skin to make it look fresh, plump, and younger.It also has the ability to temporarily minimise
the appearance of fine lines.
Hydrating serums might also contain vitamin B5, which helps to hydrate skin, making it
appear smoother and more hydrated.
4-Antioxidants serums:
Antioxidants fight free radicals that can damage healthy skin.
A serum that contains ingredients like vitamins C, A, and E, and resveratrol might help
prevent skin damage from free radicals.
5-Acne-prone and sensitive skin serums:
These serums often contain niacinamide (a form of vitamin B3),which is a soothing,
hydrating, and anti-inflammatory ingredient that's combined with other active ingredients to
minimise irritation and soothe sensitive skin.
6-Skin texture serums:
A serum with retinol might help boost your skin's texture and the overall appearance of your
skin. It can also help prevent and reverse signs of premature ageing such as fine lines and
wrinkles. It increases skin cell regeneration and collagen production to reveal smoother,
glowing skin with more uniform texture and tone.
How to use a serum?
The best way to use a face serum is as a base layer under your moisturiser, sunscreen, and
makeup. Always apply your skin care products from thinnest to thickest.
You can use a face serum once or twice a day after cleansing and toning your skin. Some
serums work better in the morning, while others work best when applied in the evening.
Hydrating serums can be applied twice daily to help keep your skin moisturised.
Skin brightening serums and antioxidants serums work best when applied in the
morning.This helps protect the skin against environmental stress and free radicals.
Anti-ageing serums are often best suited at night.This allows the ingredients to work with
your body's circadian rhythm for skin repair and turnover.
All our serums are custom-engineered to target different skin concerns.
If you're not sure if a face serum is right for you, or which type to use for your skin, talk to
our skincare pharmacist .